The hotel "Travelodge Honmachi Osaka" was opened on 28th of September 2022.
---
In this project, Plenitude Bhd (Plenitude), a real estate developer, assigned Plus PM Consultant Sdn. Bhd.(Plus PM) project management of the hotel renovation. Since Plus PM has a parent company, Plus PM Japan, the project was progressed by cooperation with Global division of Plus PM Japan.
Plenitude was requesting to open the hotel as soon as possible because it already has invested the hotel property before Plus PM joins. Considering the situation, we studied the authority submission details carefully to shorten the schedule, minimizing the mockup scope, brief tendering and so on.
We also assumed that the approval process of drawing would take time due to the number of stakeholders, so we carefully proceeded the project with detailed schedule of the timing of approvals from the design builder and Plenitude.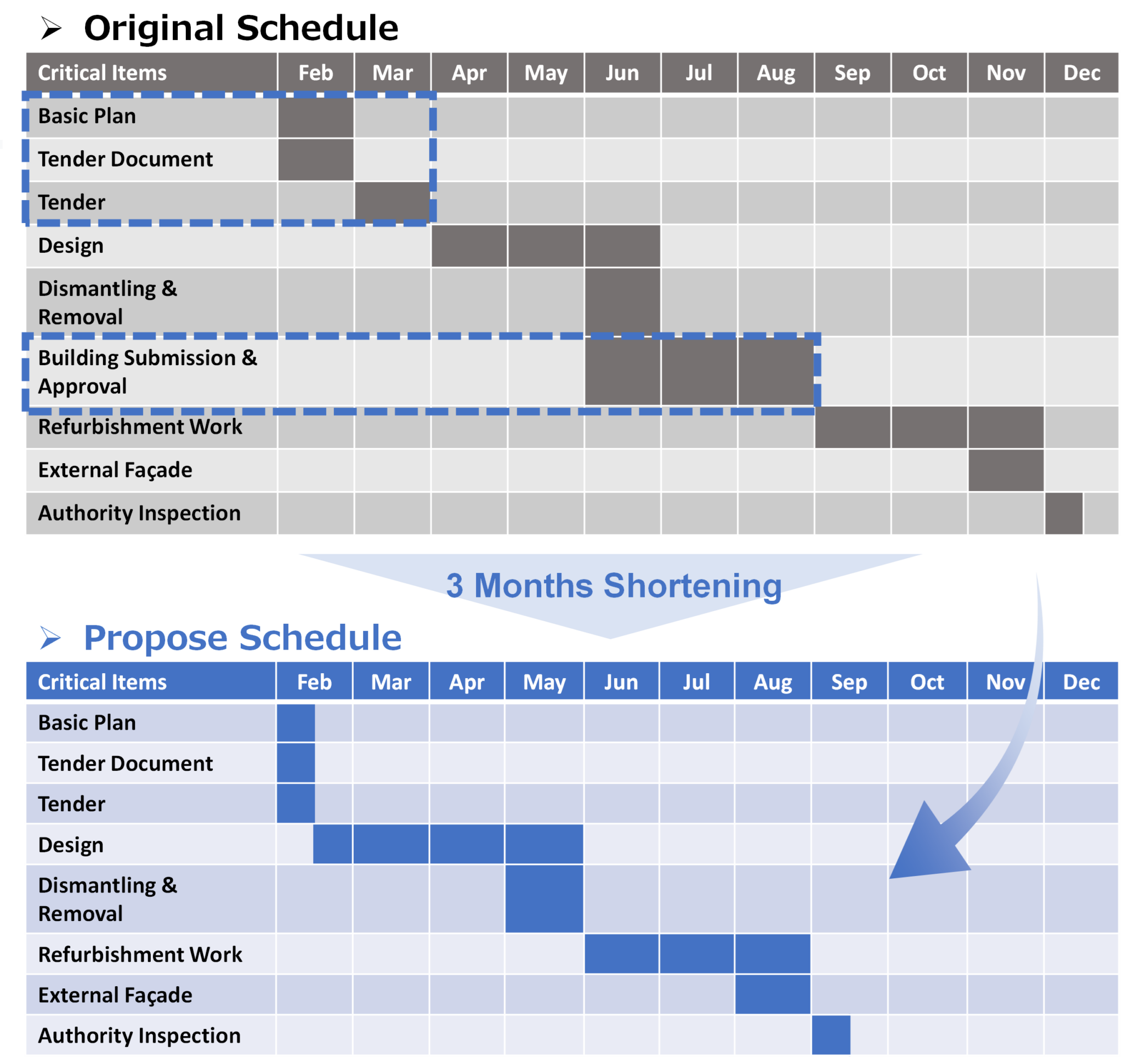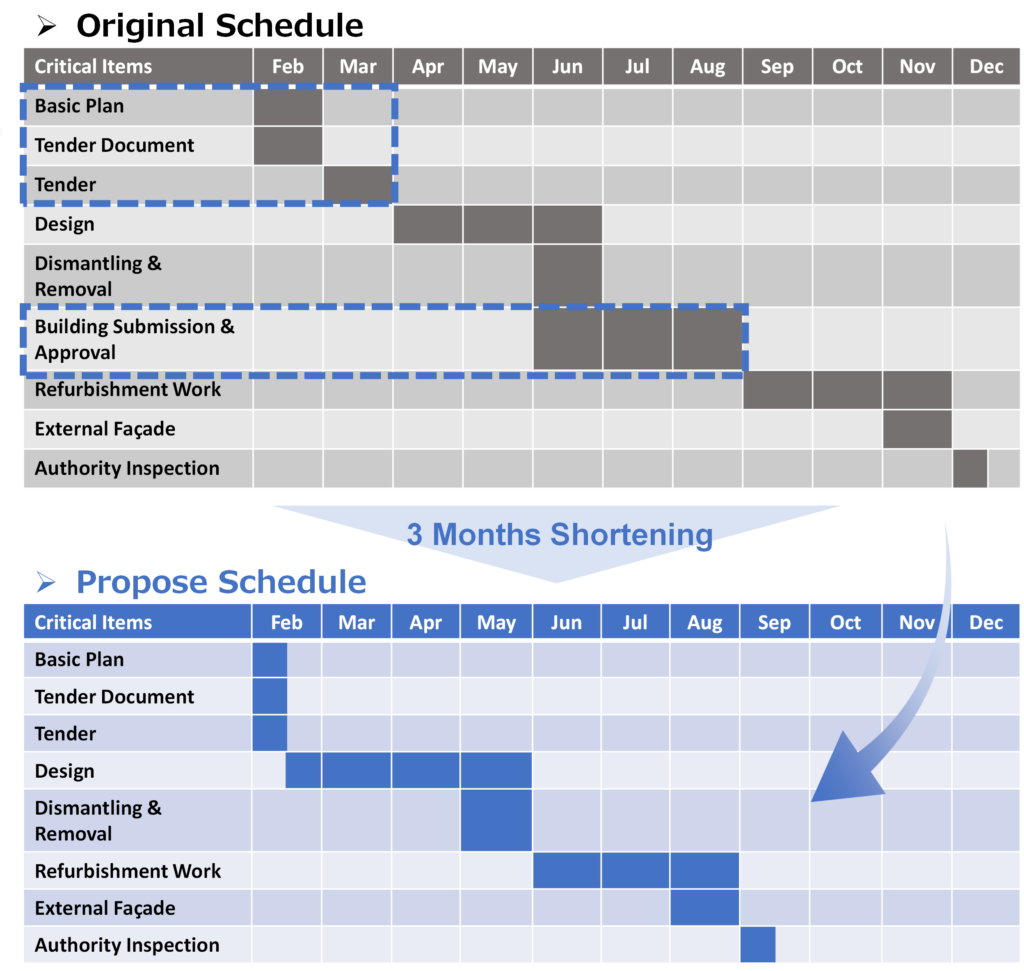 For this project, the Malaysian owner had a direct contract with Japanese contractor. We needed to consider the language and cultural difference and become a good communicator for both. Informing the Japanese contractor of what exactly the owner wants was challenging. Moreover, due to the Covid-19, the owner could not come to Japan when the project had started. During the situation, Plus PM took the responsibility of smooth communication for both.
To make the project come true despite such a difficult condition, we collaborated with Plus PM Japan, and we made a scheme that assigned two project managers on both Malaysian side and Japanese side. It enabled us to communicate smoothly.
As a result, we completed the project within about 7 months from basic plan phase.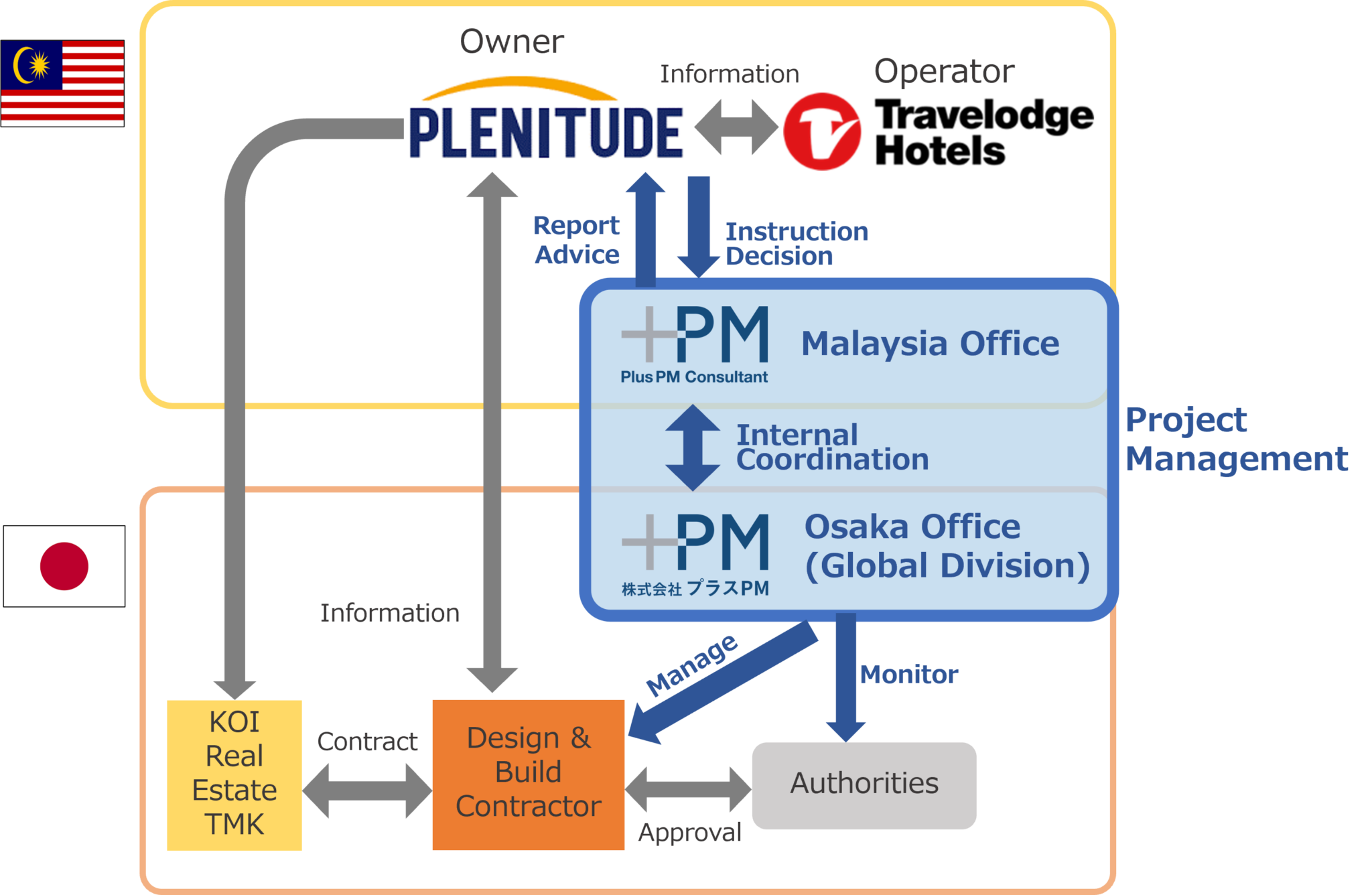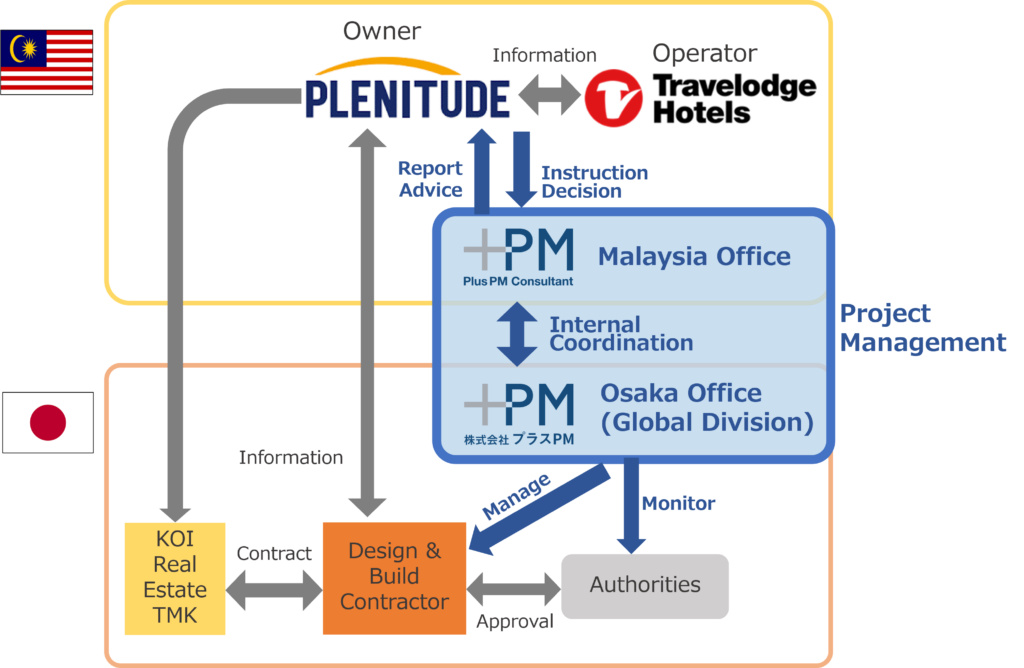 On the 28th of September, in Travelodge Honmachi Osaka, the grand opening ceremony was held by Travelodge Hotels (Asia) Pte Ltd.
For making a reservation: https://www.travelodgehotels.asia/travelodge-honmachi-osaka/#rooms
---