Construction Project Management
What is Construction Project Management?
Project Management is a Project Manager (PMr) with technical knowledge of construction to support and promote construction projects on behalf of Client to achieve their requirements within the budget and construction period. Also provide total PM services from the basic concept to the preparation of design documents, selection of the Contractor, and completion of the building including the construction management.
The Project Manager (PMr) manages the process and risks of a project while maintaining a balance of constraints (quality, cost, schedule, delivery schedule) that compete with the resources available in the project, and also controls the entire project. This guides the team to meet project goals and stakeholder expectations.
Our Project Management and Consultant
Clients with little experience in ASEAN or overseas construction projects need to judge the validity of proposals and estimates from construction companies from a position with little local knowledge for overseas construction specialists such as construction companies.
As a "Profesional Team for construction projects that is always on your side," we verify and manage (quality, cost, schedule, delivery) architects, construction companies, vendors, and project management consultants. In doing so, we maximize the profits of your business.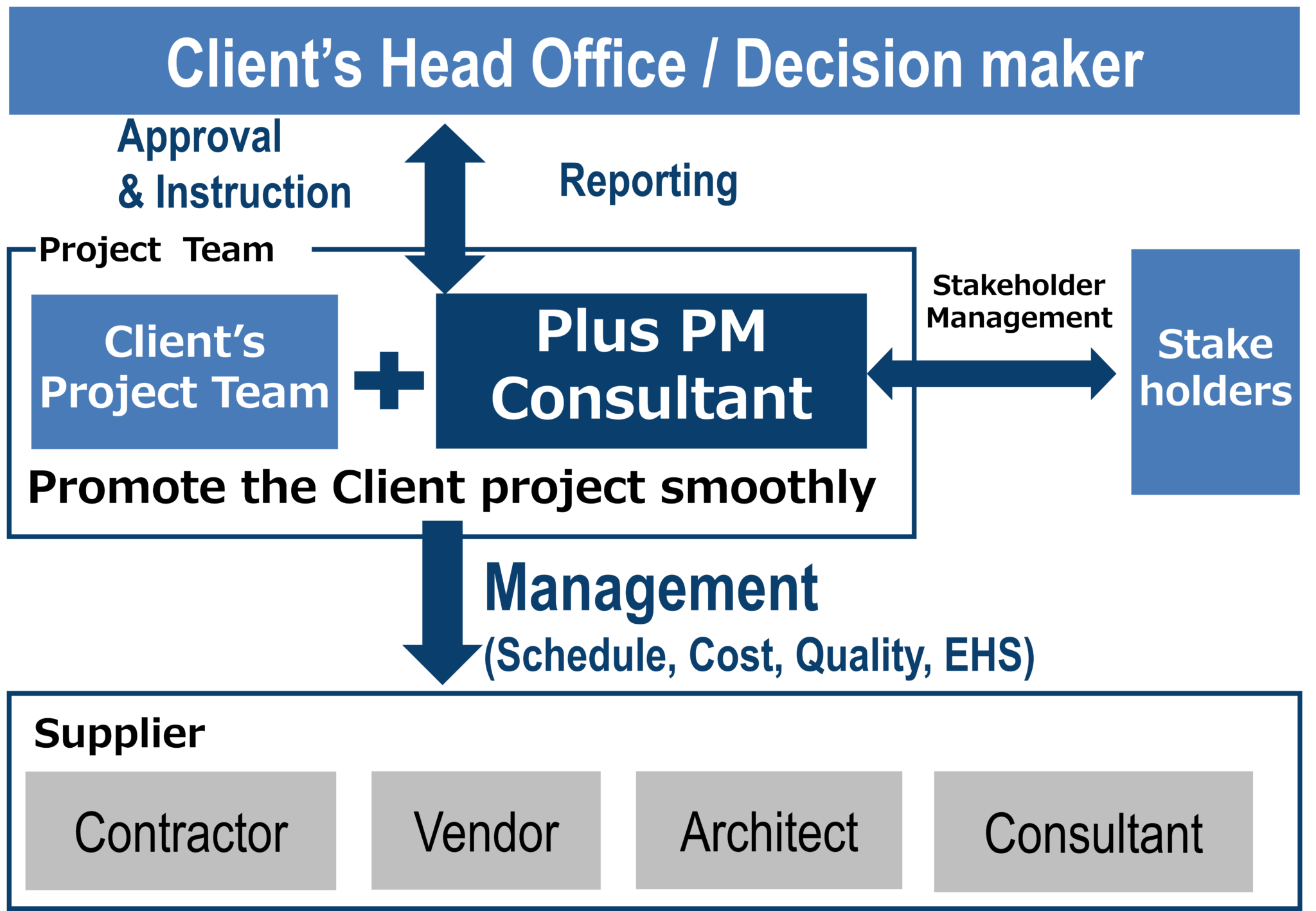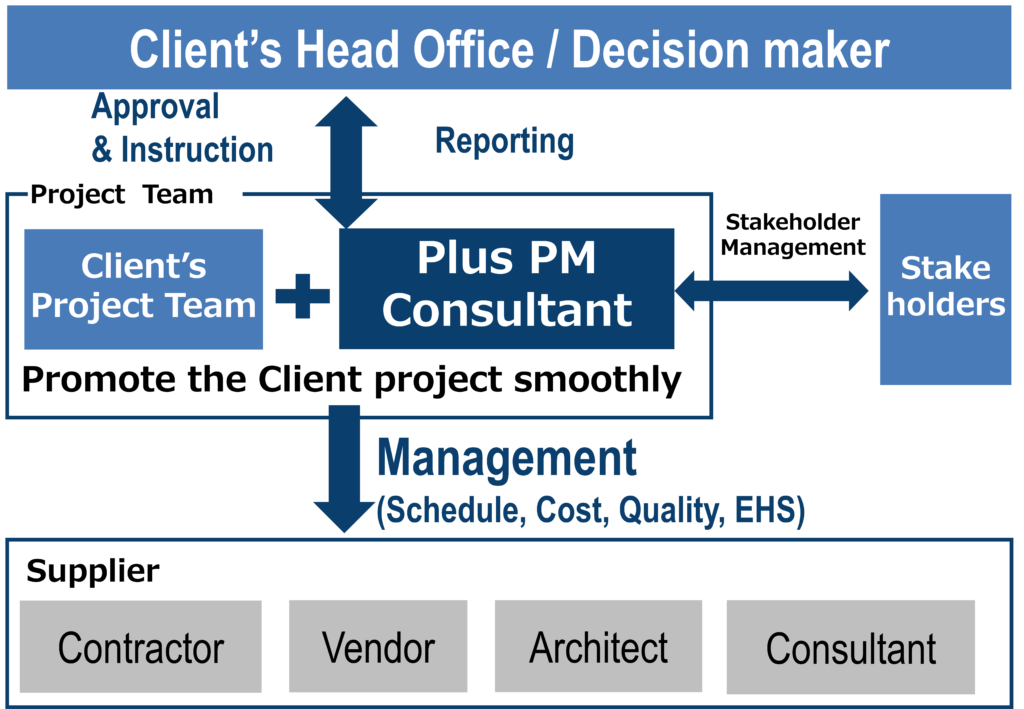 A common "failure case" for a typical project is the fact that the construction cost significantly exceeded the budget created during planning.
Our project management consultants conduct discussion with the Client during the basic planning during early stage of the project, and prepare highly accurate business estimates. After adapting client's requirements, conditions and costs, we clarify the level of requirements required for tendering and proposals, prevent fluctuations in the specifications and construction costs of participating companies, and create a tendering environment that maximizes price competitiveness. We control construction costs by constantly monitoring every stage from planning to completion.
*Even during the execution of the project, we will accurately grasp the current issues, organize them, and implement cost management to optimize construction costs.
Know More about
AJINOMOTO NEW FACTORY PROJECT
Know More about
AEON MALL KOTA BHARU
Advantages of using
Local General Contractor
Real Estate
Purchase Survey Service
Get your first consultation free
Plus PM Consultant Sdn. Bhd. provides project management and construction management expertise in construction projects in ASEAN. We also provide assistance for companies looking to enter and expand into the ASEAN market.
Office hours: 9:00am~17:00pm
(Except weekend and public holidays)
We will get back to you within 2 business working days​